Irena Stefoska
Фотографија: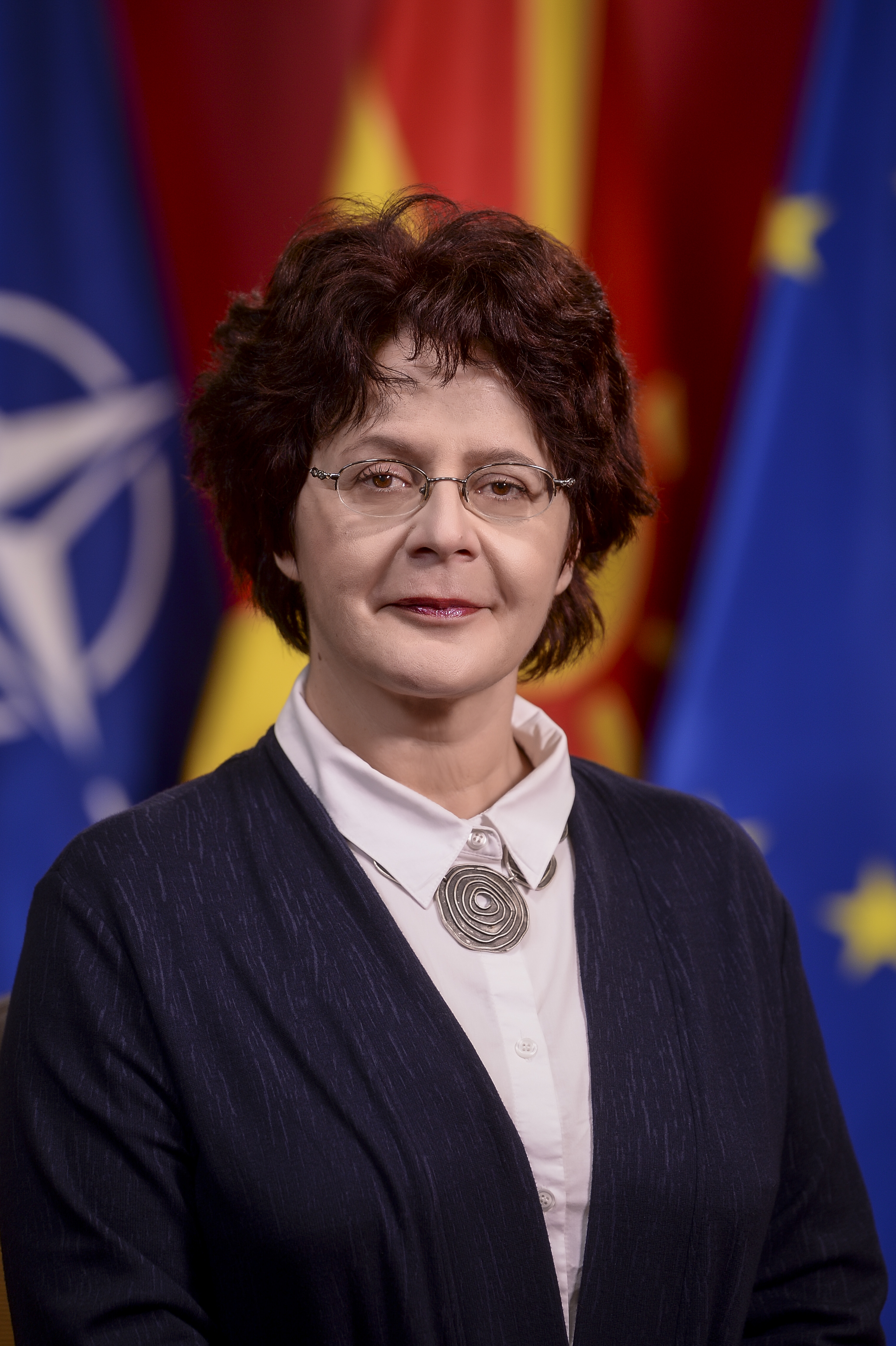 Biography:
Irena Stefoska was born on September 16, 1967 in Skopje. In 1991 she graduated from the Institute for Classical Studies at the Faculty of Philosophy in Skopje. She holds a Master's degree from the Central European University in Budapest (1994), and the Faculty of Philosophy in Belgrade (2001).
She received her PhD from the Institute of History at the Faculty of Philosophy in Skopje (2007). She has won a Fulbright Scholarship, a Research Professor at Brown University in the United States (2009/2010), and a Robert Bosch Stiftung Fellowship in Historical Dialogue and Accountability at Columbia University (Winter Semester 2012). She is an alumnus at the Georg Eckart Institute in Braunschweig, Germany, a world-leading institution for researching history, geography, and native language (mother tongue) textbooks.
Irena Stefoska has been a member of the international network "Alliance for Historical Dialogue and Accountability" at the Institute for Human Rights at Columbia University in New York since 2012. She is a holder and participant in international and national projects and publications related to the phenomenon of nations and nationalisms in the Balkans, historical and political myths in the Balkans, teaching history and cultures in the region, and in the direction of pedagogy and culture of peace. She has conducted research stays, and lectured at eminent universities in Europe and the United States, including Humboldt University in Berlin, the University of Chicago, Urbana-Illinois University, Columbia University in New York, and the Woodrow Wilson Center in Woodrow Winson, the Universities in Graz, Belgrade, Sofia and others.
As a longtime civil activist in several areas, she was a member of: Advisory Committee for Culture at the Foundation "Open Society - Macedonia", member of the Board of the Swiss Foundation for Culture "Pro Helvetia", member of the Board of the Macedonian Helsinki Committee for Human Rights and a longtime member of the Academic Committee of Balkan Historians at the Center for Democracy and Reconciliation in Southeast Europe in Thessaloniki. She is one of the founders of the academic group "Vox Academica" and the civic initiative "Ajde!" (Come On!).
She was a Member of the Parliament of the Republic of North Macedonia (2016-2020), where she chaired the Committee on Culture and the Cooperation Group with the Greek Parliament. Until taking office as Minister of Culture, she worked as a full-time Professor at the Institute of National History at the "St. Cyril and Methodius" University in Skopje.
Stefoska is fluent in English, Serbian, Croatian and Bulgarian, speaks Greek and has a passive knowledge of French.