Plan 18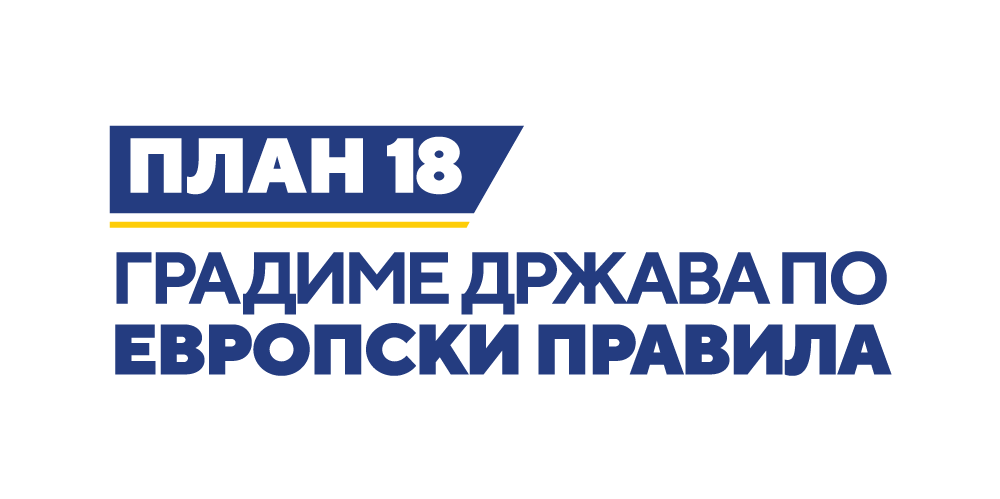 The adopted conclusions by the Council of the EU of 26.06.2018, confirmed by the European Council on 28.06.2018, highlighted the importance of continuing the progress of the implementation of the Urgent Reform Priorities and the delivery of additional sustainable results in the area of: judiciary, security and intelligence services, the public administration reform and fight against organised crime and corruption, with the aim to keep the reform momentum, which will be closely monitored by the European Commission. The progress in these areas will be reflected in the regular EC Annual Report and it will affect the decision on determining a date for starting the negotiations for membership in the Union.
The Plan has been divided into the four key reform areas according to the conclusions of the Council of the EU. At the beginning, the focus of the proposed activities, related to the relevant targets expected to be reached by February 2019 at the latest, has been briefly elaborated.
For each of the activities, an appropriate indicator, institutions in charge and participant institutions have been provided for. 
The Secretariat for European Affairs will continue to monitor the realisation of the short-term priorities provided for in the NPAA, according to the recommendations/remarks given by the European Commission in its regular Annual Report.
---